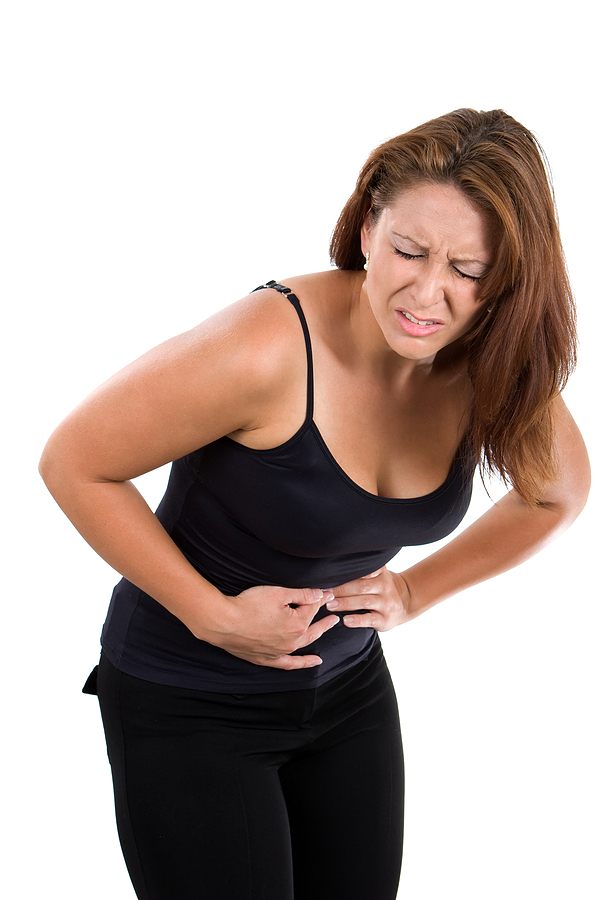 Hypnotherapy 'can help' irritable bowel syndrome
If you suffer from Irritable Bowel Syndrome you'll be only too well aware that the abdominal cramps and spasms caused by IBS can seriously affect your ability to enjoy life. It can strike at any time, and it's the unpredictable nature of the condition that is so frustrating and debilitating for any sufferer.
Relax…Close your eyes….Smile…And Imagine a life free from IBS!
When treating Irritable Bowel Syndrome, one of hypnotherapy's greatest benefits is its well-established ability to reduce the effects of stress. Your state of mind can have a direct impact on your physical well-being, even when you're in the best of health. If you're struggling with IBS, the tension, anxiety, and depression that comes from living with an incurable illness can actually undermine your immune system and further compromise your health.
Hypnosis can reduce this stress and its resultant negative impact by placing you in a deeply relaxed state, promoting positive thoughts and coping strategies, and clearing your mind of negative attitudes.
Greater use of hypnotherapy to ease the symptoms of irritable bowel syndrome would help sufferers and might save money, says a gastroenterologist.
Dr Roland Valori, editor of Frontline Gastroenterology, said of his patients treated with hypnotherapy that symptoms improved significantly for nine in 10. Dr Valori, of Gloucestershire Royal Hospital, said the research evidence which shows that hypnotherapy could help sufferers of IBS was first published in the 1980s. He thinks it has been widely ignored because many doctors find it hard to believe that it does work, or to comprehend how it could work.
He began referring IBS patients for hypnotherapy in the early 1990s and has found it to be highly effective. "To be frank, I have never looked back," he said. He audited the first 100 cases he referred for hypnotherapy and found that the symptoms stopped completely in four in ten cases with typical IBS. He says in a further five in 10 cases patients reported feeling more in control of their symptoms and were therefore much less troubled by them.
 "It is pretty clear to me that it has an amazing effect," he said. He believes that it could work partly by helping to relax patients. "Of the relaxation therapies available, hypnotherapy is the most powerful. "He also says that IBS patients often face difficult situations in their lives, and hypnotherapy can help them respond to these stresses in a less harmful way. NHS guidelines allow doctors to refer IBS patients for hypnotherapy or other psychological therapies if medication is unsuccessful and the problem persists. He thinks that if hypnotherapy were used more widely it could possibly save the NHS money while improving patient care.
There are two theories why hypnotherapy works to help IBS. One,  is that increasing relaxation and reducing anxiety means that the bowel reacts less, and symptoms lessen; the other is that hypnotherapy affects the anterior cingulate cortex, which experiences pain. Hypnosis affects the mind, and it is unarguably the case that the mind has an effect on bodily function – this is exactly what is meant by psychosomatic illness. Psychosomatic illness is not, as many people think, an imaginary illness, but one in which your thoughts and state of mind have in fact caused the symptoms. By treating the mind – changing your thoughts, beliefs and ideas – you can change your symptoms.
"Gut feeling"
The stomach is also known as the secondary nervous system (in medical terms, the "Enteric Nervous System"). Many individuals report that at times of anxiety and stress, their stomach "turns over", "churns" or they get "butterflies" – you may feel nauseous, suffer with pain, or even with vomiting and/or diarrhoea. When you experience stress and anxiety, your body automatically responds – it makes chemical and physical changes which, historically, gave us the best chance of surviving what is threatening us – this is known as the "fight or flight response". This works well when the threat you are facing is, say, a fierce animal or an angry person, but doesn't work at all to deal with most of modern life's difficulties – stress at work, emotional problems, fear of flying, money worries, worrying that we are ill, or just thoughts going round and round in our heads. However, your body still responds in the same way to these modern day "threats" as it did to physical threats in the past for example producing adrenalin (which enables us to run faster or fight more aggressively), and also producing other chemical changes which encourage emptying of the stomach – you run faster and fight better on an empty stomach – causing you to feel sick or need the loo.
This is why you may hear people talk of a "gut reaction" or of feeling "sick with worry". Because the stomach responds to stress in this way, it is often the first symptom you notice when you are anxious. It is thought that people who suffer from IBS have a bowel which is particularly responsive to stress. Also, when you notice a problem with the body, such as the discomfort and inconvenience of IBS, you tend to pay it more attention than you otherwise would, and you worry about it, increasing the level of stress and anxiety you feel. In turn this produces more IBS symptoms. You then worry more about the pain and the symptoms, increasing your stress levels and upsetting your stomach again. It's a vicious circle.
What causes IBS?
It is not really known what causes Irritable Bowel Syndrome. However, many individuals report that they first noticed their symptoms around the same time as experiencing a very stressful event – a new job, moving house, or illness or death of someone close to them, for example. Others say that their IBS first became noticeable after having gastroenteritis (sometimes known as gastric flu) – vomiting and/or diarrhoea. Whilst the causes of IBS are unclear, there is widespread agreement that Irritable Bowel Syndrome is worsened by stress and anxiety.
Don't suffer the pain and inconvenience of IBS any longer!
Email me at lynn@lynnwardhypnotherapy.co.uk or call me on 01278-760003. 
Although hypnotherapy can help IBS, it is a medical condition. Before attempting to treat symptoms of IBS, it is essential to seek a formal medical diagnosis. This will ensure that all other possible causes of your symptoms have been ruled out.